A couple of hours before high tide on the Lune Estuary on Friday, 3
Ruff
was some justice for what turned out to be a day struggling to find anything of substance, 8

Black-tailed Godwit

also added a little interest to the area,
w
ith a good number of
Redshank
and fewer
Dunlin
hanging on to what mud was left as the tide raced in,
later in the day a
Peregrine Falcon
was on Colloway Marsh.
I stuck it out in a bit of a howler on Plover Scar up to high tide to find up to 200
Dunlin
, 60
Ringed Plover
, and 3
Turnstone
. Whilst a shower blew through, I watched the sea from the motor for thirty minutes to see a
Guillemot
drift out of the estuary and noted 2
Great-crested Grebe
off Plover Scar.
Apart from 12

Little Grebe

on Conder Pool again,
and a

Greenshank

down the channel,
to say Conder Green was a struggle is something of an understatement.
Adding a bit of gloss and quality to Birds2blog....again!!
Wilson's Phalarope Alston Reservoir 9 September

Paul Foster
A Wilson's Phalarope was found on Saturday at Alston Wetland, Longridge. A one day bird last reported at 7.45pm but not since. The first for Lancashire & North Merseyside since May 2010 at Seaforth NR, Liverpool....
RBA
The first for Britain was found as recent as 63 years ago in September 1954 at Fife, Rosyth. The bird needed to be observed in fine detail and studied in field guides before it could be named as a 1st winter
Wilson's Phalarope.
Many thanks for the image Paul. I'm really pleased you got to see this North American wader, and the
excellent photographs you came away with too
.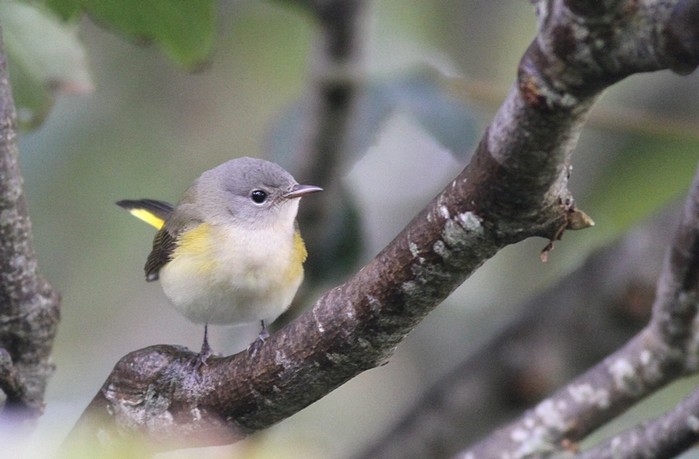 Female American Redstart. Eoligarry, Western Isles. Stuart Piner.
Another recent 'goodie' was found at Barra, Western Isles on 7 September. The first for Britain was found 50 years ago in 1967 at Porthgwarra, Cornwall, it was also identified from illustrations in a field guide as a 1st winter male American Redstart.
Many thanks to Stuart for the excellent image of this stunning little North American gem.
Petrel's & Gull's.
Leach's Petrel and Sabine's Gull all over the place today....I'm off to join the 'in crowd' first opportunity.